Special moments deserve to be celebrated.
We not only offer cosy accommodation at the Brenner Pass – you can also celebrate with us! Maybe you have an anniversary, a wedding, a birthday, a family celebration, or a reunion? No matter what kind of event you are planning, whether you want to celebrate in a small circle or on a grand scale, the Parkhotel Matrei is the perfect setting for any event!
Our spaces can accommodate events for up to 80 people. The rustic Enneberg Stube is the ideal place for family celebrations of up to 20 people. The elegant Hafner Stube can accommodate up to 40 people. If the weather permits, you can use our outdoor area with barbecue, covered garden terrace, and wedding garden in the park.
We serve delicious, varied, and delectable menus of your choice or a range of buffets to suit your preferences. Here you will find the menu and buffet suggestions – you have the flexibility to select from among these suggestions, or you can share your own ideas with us. Our excellent kitchen team will gladly bring your vision to life.
Suggested menus for special occasions
Menu 1: Viennese classic (€49.50 per person)
Beef tartare with pickled egg yolk and toast
Beef soup with crepe strips, "Tafelspitz" boiled beef, and root vegetables
Creamy veal goulash with buttered spaetzle
Fluffy "Kaiserschmarrn" torn pancakes with plum roast
Menu 2: Light indulgence (€42.50 per person)son)
Mixed salad plate with honey-balsamic dressing
Clear vegetable soup with "Grießnockerl" semolina dumplings
Roast breast of corn-fed poulard on a bed of steamed vegetables with polenta patty
Strawberry terrine with pistachio crust
Menu 3: Mediterranean touch (€44.50 per person)
Duo of bruschetta with tomatoes and aubergine
Cream of tomato soup with basil cream topping
Mediterranean sea bass with lukewarm couscous salad and olive, tomato, and artichoke ragout
Fresh citrus and melon salad with lemon balm and sorbet
Menu 4: Wipptal specials (€52.50 per person)
Smoked tartare of Wipptal Kwell char
Hearty beef soup with Wipptal speck and cheese dumplings
Braised beef cheek with romanesco broccoli and a potato and celery puree
Semolina blancmange with apple chips
Menu 5: Tyrolean delicacies (€36.50 per person)
Mixed salad with grilled feta cheese and roasted pine nuts
Cream of potato and leek soup with speck strips
Confit of pork with spaetzle and pickled onions
Alpine buttermilk mousse with pistachios and wild berry sauce
Menu 6: Vegetarian delight (€39.50 per person)
Beetroot tartare with nuts, lettuce, and brioche
Clear tomato essence with basil gnocchi
Sticky rice bowl with avocado, beetroot, mango, and courgette
Citrus carpaccio with homemade raspberry sorbet
Seasonal delicacies to combine as you like
Starter:
Marinated asparagus and strawberry salad €11.50
"Tafelspitzsülze" boiled beef aspic with horseradish mousse, lamb's lettuce and dandelion salad, and seed oil vinaigrette €14.50
Fresh goat cheese terrine with sprout salad and balsamic tomatoes €9.50
Soup:
Cream of herb soup with farmer's bread croutons €7.50
Clear beef soup with cheese dumplings and spring onions €7.50
White cream of asparagus soup with green asparagus and chervil €7.50
Main course:
Medallions of young pork fillet wrapped in bacon on calvados sauce with glazed apple slices, herb rösti, and kohlrabi €23.50
Roast breast of guinea fowl in marsala sauce with vegetables and creamy thyme polenta €23.50
Roast saddle of veal served on a Barolo reduction with Marchfeld asparagus and tender wheat risotto €38.50
Dessert:
Duet of chocolate mousse on strawberry glaze with fresh fruit €9.50
Strawberry and vanilla panna cotta with sauce €7.50
Warm curd dumplings with hazelnut butter crumbs on plum jam with blueberry ice cream €11.50
Starter:
Colourful summer salad with avocado, ciabatta croutons, and roasted speck cubes €9.50
Tartare of smoked Arctic char with fennel-orange salad and lime-dill sour cream €16.50
Bouquet of crispy lettuce hearts in raspberry dressing with strips of organic chicken breast and black nuts €14.50
Soup:
Cream of parsley root soup €7.50
Beef soup with a bread dumpling variation €8.50
Foam soup of cauliflower with saffron €8.50
Main course:
Pink roasted short loin of Tyrolean mountain oxen in herb crust on pepper cream sauce with summer vegetables and potato rösti € 29.50
Stuffed breast of corn-fed chicken on a bed of courgettes with herb cream sauce and corn biscuits €23.50
Veal medallions on red wine shallots with mixed beans and potato ducats €42.50
Dessert:
Warm curd soufflé with mountain pepper-marinated strawberries €11.50
Iced orange parfait €8.50
Alpine buttermilk mousse with pistachios and wild berries €7.50
Starter:
Tartare of local beef with pickled egg yolk €16.50
Autumn salad with walnut dressing with baked sweetbreads and porcini mushrooms €14.50
Terrine of local venison with cranberry cream €14.50
Soup:
Consommé of Tyrolean grey oxen with mushroom pockets and diced vegetables €9.50
Cream of chanterelle soup with autumn herbs €7.50
Cream of pumpkin soup with roasted pumpkin seeds €7.50
Main course:
Roast veal fillet in a port wine reduction with fine vegetables and potato and mushroom gratin €24.50
Saddle of lamb roasted in thyme juice with Mediterranean vegetables and polenta strudel €32.50
Venison medallions on juniper cream sauce with nut bread dumplings and spiced red cabbage €44.50
Dessert:
Curd cheese and apricot dumplings with homemade plum roast €9.50
Chestnut mousse with white chocolate sauce and apple sorbet €8.50
Semolina blancmange with red wine cherries and egg liqueur foam €8.50
Starter:
Tyrolean speck with green bean salad, melon, and cranberry foam €11.50
Game pie with a small salad and Cumberland sauce €13.50
Colourful leaf salad with pepper vinaigrette, bacon crumble, and ciabatta croutons €9.50
Soup:
Jerusalem artichoke foam soup with roasted pine nuts €7.50
Cream of apple and celery soup with pistachio dumplings €7.50
Clear wild herb soup with chestnut semolina rolls €8.50
Main course:
Crispy fried Lake Constance pike perch on pumpkin risotto with light horseradish sauce €29.50
Pink roasted venison fillet with cranberry puree, winter vegetables, and poppy seed noodles €42.50
Roast fillet of suckling veal served in a mulled wine sauce with almond balls, peppers, and kohlrabi €28.50
Dessert:
Cinnamon parfait wrapped in "Baumkuchen" cake with mandarin compote and walnuts €8.50
Gingerbread terrine with wine-poached pear and apple sorbet €8.50
White and dark chocolate ice cream bar with figs in punch sauce €8.50
Option 1: €14.50 per person
Platters of cold cuts with various ham, sausage, and cheese specialities, different types of bread, butter, pearl onions, pepperoncini, and more
Option 2: €21.50 per person
Plus: Beef salad, sausage salad, tomatoes, mozzarella
Option 3: €29.50 per person
Plus: Smoked salmon, honeydew melon with raw ham, a soup of your choice
Option 4: €36.50 per person
Plus: Mini pork Wiener schnitzel
Parkhotel special: the flying buffet
Oven-fresh rolls with three kinds of spread €5.50
Fresh farmhouse bread with butter, radishes, and chives €3.50
Tartare of local beef with pickled egg yolk and homemade brioche €11.50
Beetroot tartare with nuts and toast €8.50
Tartare of Wipptal Kwell char with lemon zest and toast €11.50
Home-pickled sustainably farmed salmon on rösti with sour cream dip €9.50
Wipptal Kwell char with rolled barley risotto and roasted chicory €11.50
Two Alpine prawns on herb and citrus risotto €11.50
South Tyrolean spinach spaetzle with fresh spinach and strips of ham €6.50
Wipptal bread dumpling trio of spinach, beetroot, and cheese with grated cheese and brown butter €9.50
Homemade potato pancakes with kraut €7.50
Local lamb chop with thyme polenta and cherry tomatoes €11.50
Braised beef cheeks with mashed potatoes and romanesco broccoli €9.50
Strips of local saddle of beef with rocket and roasted apples €11.50
Beluga lentil bowl with spinach, grapefruit, romanesco broccoli, pomegranate, and falafel €7.50
Sticky rice, avocado, mango, courgette, and pepper €7.50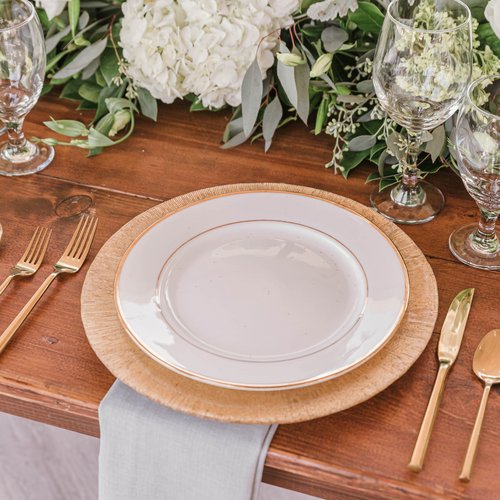 Flying Buffet:
Available from 20 people
prices per portion incl. 10% VAT
Minimum order 5 portions/person
Cake cover charge:
€1.00 per person (for self-brought cakes only)
All prices incl. VAT | valid for in-house consumption